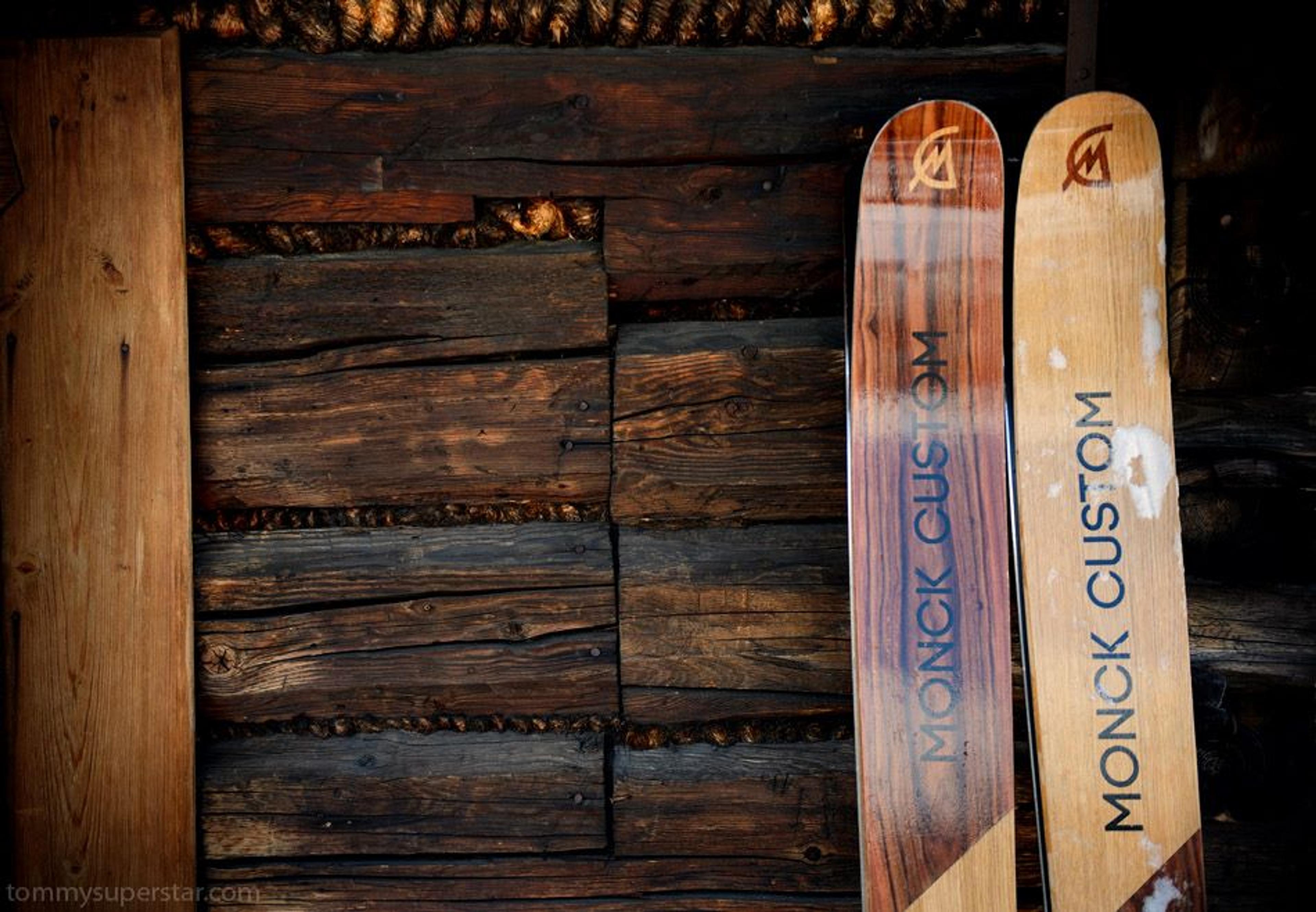 Quality made in Poland
Founded in 2009 by Szymon Girtler, Monck Custom is a company specialising in ski manufacture. This wouldn't be anything special in and of itself, but in this case the skis are made to order. The company currently offers five models (excluding the full custom option), and every pair of skis is built with the future owner's needs, skillset and preferences in mind. Every board is uniquely designed, with their esthetics based on the material from which it is made - wood.
The skis are produced using similar techniques to those used by leading brands. The difference here is that the production process itself is entirely manual. The creation of a ski can take up to 50 hours, with order delivery time of about 3 weeks, during which the client can follow the entire process from start to finish.
Monck Custom skis are slowly winning the customers' favour, and interest has spiked lately after winning first place in the prestigious NTN Snow & More 2015/2016 test on the austrian glacier Kaunertal. In the freeride small category the FR CRUISE model has earned top scores, outshining competitors from world-renowned brands, though Monck Custom skis performed strongly in other competitions as well.
Not for every budget
The price of a set sits in the 670-1000 euro range. The award-winning FR CRUISE set can be had for 765 EUR. This price is comparable to those of the top mass-produced models, and Monck Custom guarantees the highest quality. Some models are sold complete with bindings, others need them purchased separately (the producer has them on offer).
Though it is not the cheapest product on the market, the price is nevertheless not astronomical. Winter sports are an expensive affair after all, as every demanding enthusiast has undoubtedly learned already. A personalised set of skis is bound to enrich our experience, and the unique design is sure to attract the attention of fellow skiers.
More reading