Journey
11/19/2015
Updated on: 8/30/2023
How to get to Grisons?
Grisons (or Graubünden) is the easternmost canton of Switzerland. Within its borders are, among others, 3 well-known ski resorts: Davos-Klosters, Sankt Moritz and Laax. Despite the perfectly developed road network in Germany and Austria, getting there is not as obvious as it might look. So let's take a look at how to help ski enthusiasts in Switzerland.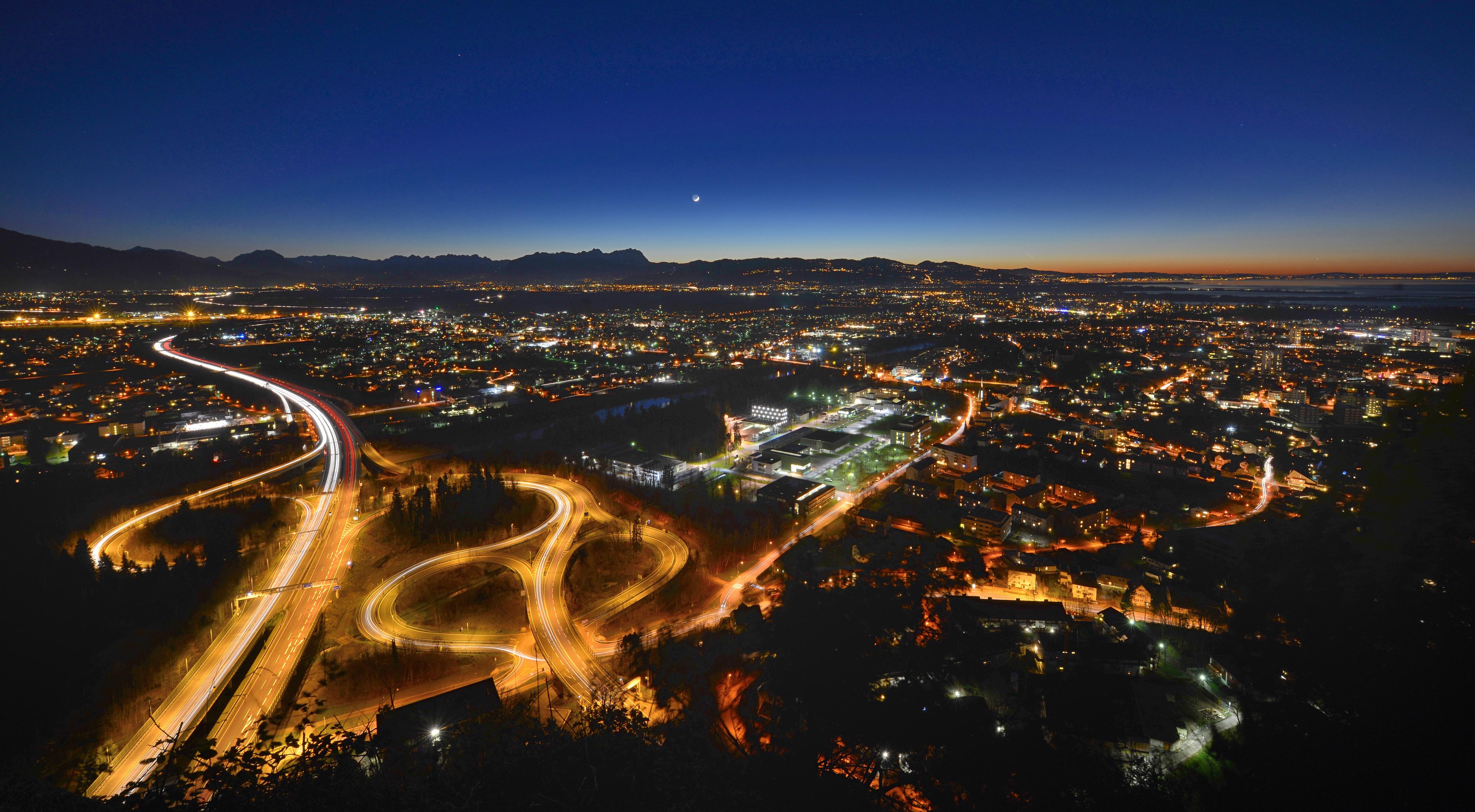 Where to cross the border in the north of Switzerland
The most important border crossings in the north of Switzerland are Basel, Thayngen (next to Zurich). They are well connected to the highway network. If you're coming from the northeast, however, you'll want to avoid overtaking the road and enter Swiss land near Bregenz in Austria. Here several smaller border crossings are available. Road signs direct you to the turnpike in Hohenems.
Driving from Austria to Switzerland
Coming from the northeast, the most troublesome section to drive is the route from the German border in Lindau towards Switzerland. To get to this point, you take highways through Nuremberg, Ulm and Memmingen, among others. Just before the German-Austrian border, in Lindau, you'll see an electronic sign indicating the time needed to drive through Bregenz (the center) and through the tunnel bypass. As a rule, it is more profitable to take the city bypass, through the tunnel (A14)(E60) in the direction of Innsbruck, up to the exit at Hohenems (No. 23) saving a lot of time. Continue west, crossing the Rhine and thus the Austrian-Swiss border to take the highway to Chur (13)(E43). Heading to the resort Davos-Klosters exit the road at the Landquart junction in an easterly direction (28), to Laax exit at the Reichenau junction in a westerly direction (19), and to Sankt Moritz at the Thusis-Süd junction in an easterly direction (3).
Vignettes
Until recently, when deciding to drive through the Bregenz bypass, we unfortunately had to purchase a 10-day vignette for Austria. Until 2014, when the construction of the second line of the Bregenz tunnel was completed, it was possible to drive with a cheaper "corridor" vignette entitling you to drive to Hohenems.
In 2019, the mandatory vignette for the Bregenz-Hohenems section was abolished. Thus, when driving to Switzerland, an Austrian vignette is no longer required.
However, you should absolutely buy a vignette for Switzerland, which authorizes you to drive on highways and expressways. We do not recommend using free local roads, as they are more unsafe (due to the mountainous terrain, among other things). You can buy a Swiss vignette at any gas station (e.g., behind the border crossing at Diepoldsau) or still in Austria. A Swiss vignette costs CHF 40, but its validity is 14 months (annual + December and January of the preceding and following year, respectively). As of 2023, the vignette can be purchased online.
Update 2023/08/30: vignette fees for 2023