The previous winter season ended unexpectedly and basically every resort, despite pretty good conditions, ceased operations. All within just one week in March. The sharp surge in the fall of 2020 also triggered a series of administrative decisions aimed at limiting the spread of the disease. What do we know and what can we expect?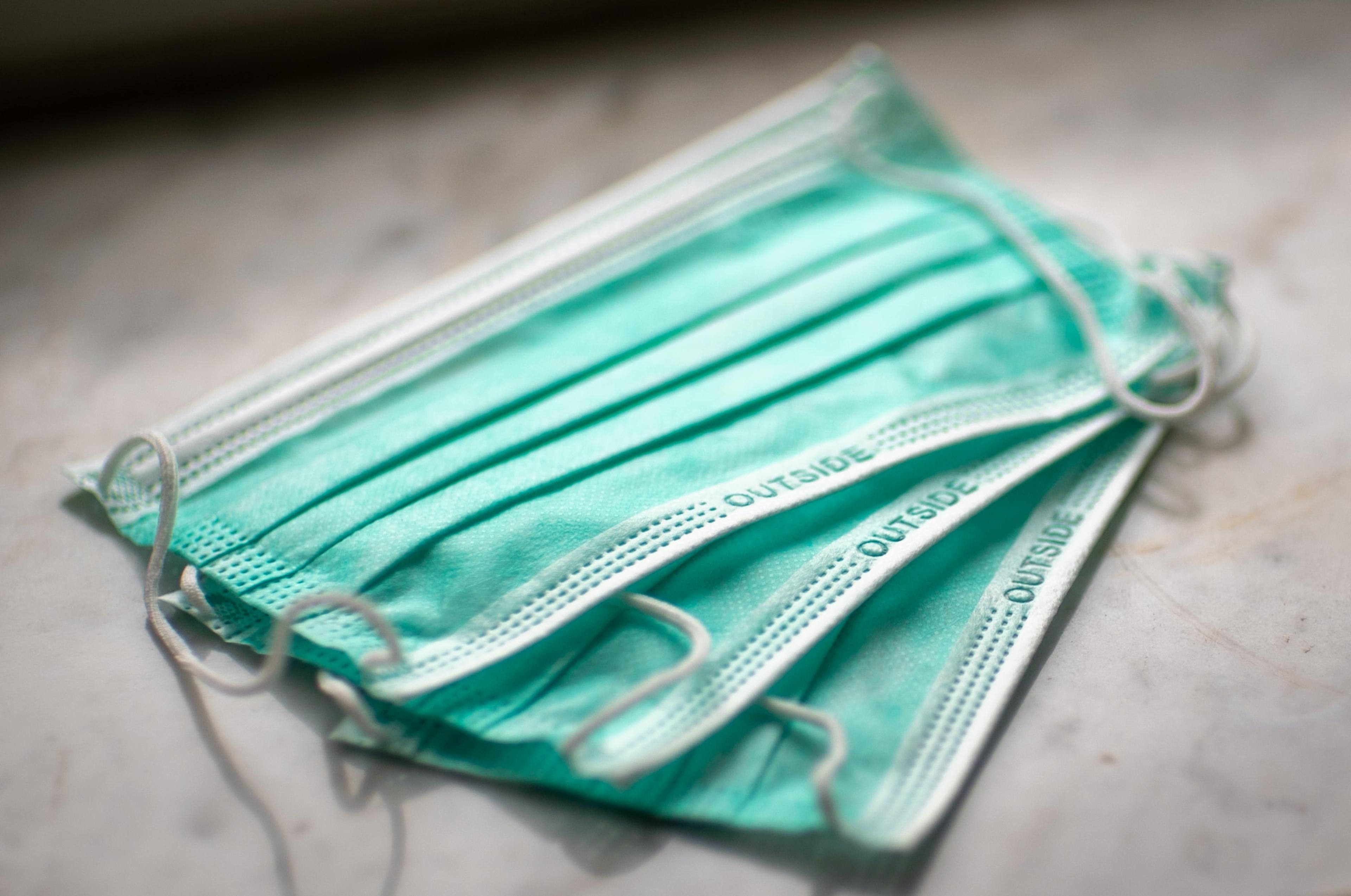 The 2020/2021 winter season is certainly the most unpredictable in the history of winter sports. And we are not talking about the greenhouse effect or uncertain weather. As we all know, the COVID-19 pandemic is not going anywhere and is taking its toll on all industries. Due to the disastrous financial results of winter 2019/2020, both state and local authorities and resort operators are doing everything possible to reduce the chances of a repeat of this scenario.
As can be seen, the resorts plan to act and implement methods to limit the disease transmission. The cabins will have reduced capacity, but thanks to that the lifts will run continuously and not according to the timetable. Some restaurants will be closed, and where we'll be able to snack something, we will have to comply with local regulations and leave contact details to support contact tracing. We may not expect any organized and mass events. So we will spend apres-ski in a hotel room, in a more intimate atmosphere.
In Italy, usually only glaciers operate in early autumn - the year-round open Cervinia (or in fact its Swiss part - Zermatt), Maso Corto / Val Senales or Passo Stelvio. After a tech maintenance break, Cervinia opened its doors on October 24... only to close the entire infrastructure two days later due to a new government decree. According to the resort's website, "we are waiting for a new protocol to be prepared" (as of October 29, 2020). Unfortunately, the decree makes it clear that the ski resorts will not be able to start operating at the earliest on November 24. This information was also provided by the company Zermatt Bergbahnen AG, the manager of the center Zermatt directly connected with Cervinia. Cervino S.p.A. decided to remain silent, leaving the guests in suspense. However, ski passes, including seasonal ones, can be still purchased from their website. Only open in summer, Passo Stelvio has also ceased operations and is inviting from next year.
Interestingly, the Tyrolean Val Senales remained open, apparently ignoring the regulation. The decree provides for the operation of centers only for professional sportsmen and military skiers (!). All ski lifts will have reduced capacity to 2/3, but at the same time they are going to operate at the highest speed.
When browsing the websites of the largest ski resorts in Italy, I have one conclusion - the topic of the pandemic is being actively ignored and the November opening dates seem to be up to date. Some resorts (including Dolomiti Superski) offer ski passes with partial (or full) refund possibility, depending on when the resorts are forced to close.
By decision of the Federal Institute of Public Health (BAG) from October 28, 2020 [safety measures are tightened](https://www.bag.admin.ch/bag/en/home/krankheiten/ausbrueche-epidemien-pandemien/aktuelle-ausbrueche- epidemien / novel-cov / empfehlungen-fuer-reisende / quarantaene-einreisende.html # 517241576). However, compared to neighboring countries, the rules are quite relaxed (restaurants and bars closed after 11pm, masks must be worn). Also taking into account the number of COVID-19 cases in relation to the population. The regulation also gives individual cantons quite a lot of freedom in deciding on potential restrictions, so it may turn out that depending on the region, the rules will be very different.
Some resorts have already started (Davos-Klosters, Titlis, Samnaun), and those, open all year round, continue to operate (Saas-Fee and Zermatt). From October 31, the glacier in Laax will be opened. As befits a country of banking and insurance, the resorts offer ski passes with insurance against unexpected closures due to a pandemic. These are small surcharges (such as CHF 10), thanks to which we can gain some peace of mind.
We had the opportunity to visit Davos on the first opening weekend on October 25 and the atmosphere seemed calm. In front of the Parsenn cable car station, the lift staff handed out face masks - these must be worn in every public place and in Switzerland. There were not too many people in the funicular, 5-6 people per compartment. Good to see that the vast majority made sure that part of the face was covered. It was different on the chairlifts, but fortunately there were no crowds, and only the amazing Totalp and Furka were open. The Parsenn-Rapid and Kreuzweg will be launched next weekend. The resort is open only at weekends and will start its regular daily operations from November 26.
Nearby Laax announced today (Oct 29) that entry to the slopes will only be possible for season ticket holders, and a maximum of 1,200 people will be admitted. The ticket offices will be closed and it will not be possible to purchase daily passes. Also here during the initial period, only weekends will be open. Meanwhile, Samnaun and the Austrian Ischgl will start on November 26 and apart from the mandatory sanitary regulations, the only major change is the lack of the planned opening concert :). Given the bad reputation Ischgl gained in the first phase of the pandemic, this is definitely a good move.
All eateries in Switzerland are required to register their guests. Most often guests can do it themselves using a mobile website. The most important thing is to leave a telephone number and an e-mail address for contact tracing. In the event of a spotted outbreak, all persons from their and adjacent tables will be informed. Currently, apart from the residents of the Czech Republic, Andorra, Armenia, Belgium and 4 regions of France, there are no restrictions on entry into the country. Visitors from these countries will first have to spend 10 days in unconditional quarantine (at their own expense).
11/06/2020 UPDATE Samnaun will not open the lifts until 12/12/2020, due to the even later launch of the Austrian part of the resort. Details below. As a European exception, the remaining resorts in the country function without major restrictions, as long as the weather conditions and the snow coverage allow. Some of them have already started winter season: Titlis-Engelberg (glacier), Davos (Parsenn, weekends), Laax (glacier, limited weekends), Zermatt (glacier up to Trockener Steg, including Furggsattel) and Saas-Fee (up to Morenia, 2550 m a.s.l).
Austrian glaciers (Kaunertal, Hintertux or Kitzsteinhorn) are currently open with reduced capacity (incomplete cabins) and require visitors to wear face masks.
Each person entering the country must show a negative SARS-nCOV-2 virus test result not older than 72 hours. In the event of no result and a non-transit trip, we are obliged to undergo a 10-day quarantine (at our own expense). That obligation is not imposed on the same household members. In the case of only transiting the country, there is no need to show the test - one must sign a document that entitles them to cross the country's borders. More information on the official government website.
11/06/2020 UPDATE The resorts in Austria will remain closed until December. Ischgl has announced a new opening date on December 17, 2020. The Kitzsteinhorn tentatively announced the date around November 30, 2020. Sölden is to be open from 03/12/2020. Other resorts give similar dates - so we shouldn't expect any November skiing.
Yesterday (Oct 29) in France a lockdown was announced. Its rules unfortunately make it very unclear whether ski resorts can function. There is a curfew after 9 p.m. (until 6.00 a.m.). The government website is slowly being updated and a lot of information is unfortunately only available in French. The websites of the largest ski resorts so far do not inform about potential delays or lack of opening.
11/06/2020 UPDATE It has been announced that the resorts will be closed in November leaving possibility to to open in December, depending on the pandemic situation.
To plan or not to plan?
As we can already see, attempts are made to make the ski season take place. There is no question of long-term planning of trips or booking accommodation in advance. For what it's worth, while booking, look for the possibility of a refund in case of no arrival - this option is often offered by airbnb.com or booking.com. When choosing a resort, check if there is a refundable ski pass in the event of closure of the resort. It's worth reading the websites of foreign ministries and ski resorts. This information is usually available in English and will hopefully be kept up to date.
And most importantly - let's take care of ourselves, our families and the people around us. Let the pandemic not ruin our winter fun again.