More than freeride. Heliskiing!
Skiing needn't always mean speeding down the same familiar slopes that resorts have prepared for us skiers and snowboardists. Most winter sports enthusiasts have heard of, or practiced, "freeriding", which allows everyone brave and skilled enough to feel the excitement of exploring the unknown... Or simply to ski down a path rarely travelled. However, these unorthodox paths are usually accessed by traditional means, and are thus limited. But what if one was to trade a mundane gondola for... a helicopter?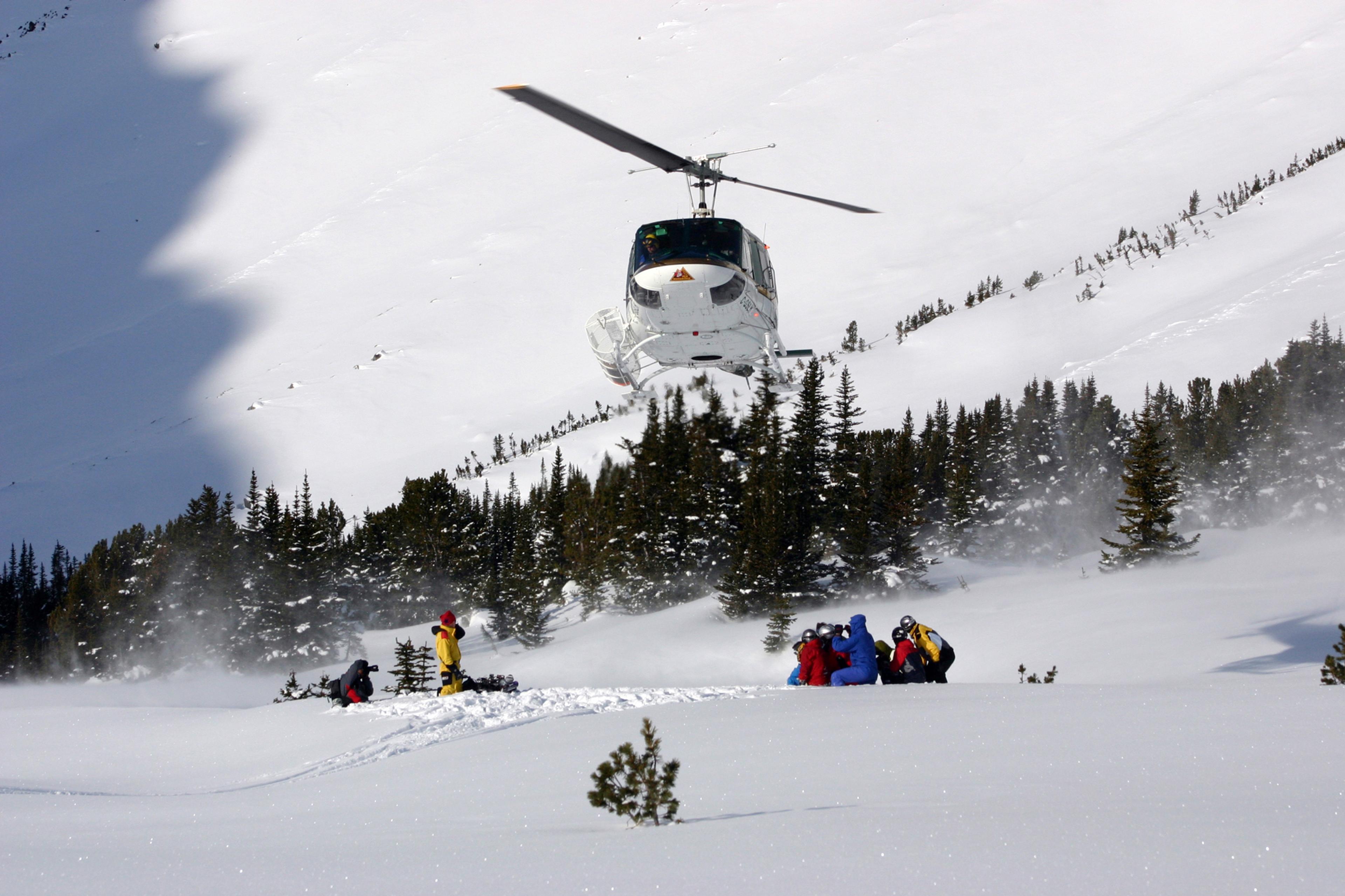 Reaching the most desirable - for us skiers - places in the highest parts of the mountains is possible almost exclusively by means of a helicopter ride. Presumably, the very idea of it sounds preposterous to most. But once tasted for the very first time, the adrenaline kicks in and this particular form of skiing becomes nigh irresistible. The unusual means of transport gives it its name - heliskiing.
It must be said that this kind of winter activity is meant only for the most advanced skiers. But merely being highly skilled is insufficient - a licensed guide, himself a master skier and expertly familiar with the region, is also a necessity. Fortunately, such a person's service is standard in the majority of heliskiing offers available. Since the danger of avalanches is very real on such an expedition, a special set of equipment is also mandatory and includes, among others, a detector, an avalanche probe and a shovel. Wouldn't hurt to carry an ABS-airbag-equipped backpack, either!
Where is heliskiing available, and where it is not
The most popular region for this type of skiing is British Colombia in Canada. In Europe, heliskiing is available, with restrictions, in some alpine countries, like Switzerland and in Italy. In Austria it is very limited - it consists of a few helipads in the Arlberg region, near Lech and Zürs. In France, heliskiing is available only in Val d'Isère, Tignes and Courchevel regions. However, one can freely skii down the maiden slopes of French Alps, so long as the helicopter lands outside of French national borders (thus in Italy or Switzerland). This opens up the Chamonix region which can be reached from the Swiss side. In Germany, heliskiing is verboten, mainly for environmental reasons. Outside of the Alps, Russia (Kamchatka, Caucasus), the Pyrenees (Spain, Andorra) and some regions and Sweden and Romania are good places to check out heliskiing.
Costs
To be sure, this is definitely not the cheapest form of skiing available. As an example, a group flight in the area of Verbier, Switzerland, costs €380 per person (460 CHF). The price includes a guide (handles a maximum of 7 skiers), the helicopter ride itself and transportation to and from the hotel. Equipment presents an additional cost - a basic set rental is 35 CHF, and for the professional "full safety equipment" set, the price goes up to 70 CHF. This particular offer covers both red and black slopes.