SnowSpot reviews: Hintertux in autumn
Hintertux - the summer heaven for skiers. A glacier, it is the only one in Austria open for business 365 days a year. With that in mind, in this review we focus exclusively on skiing outside of the winter season.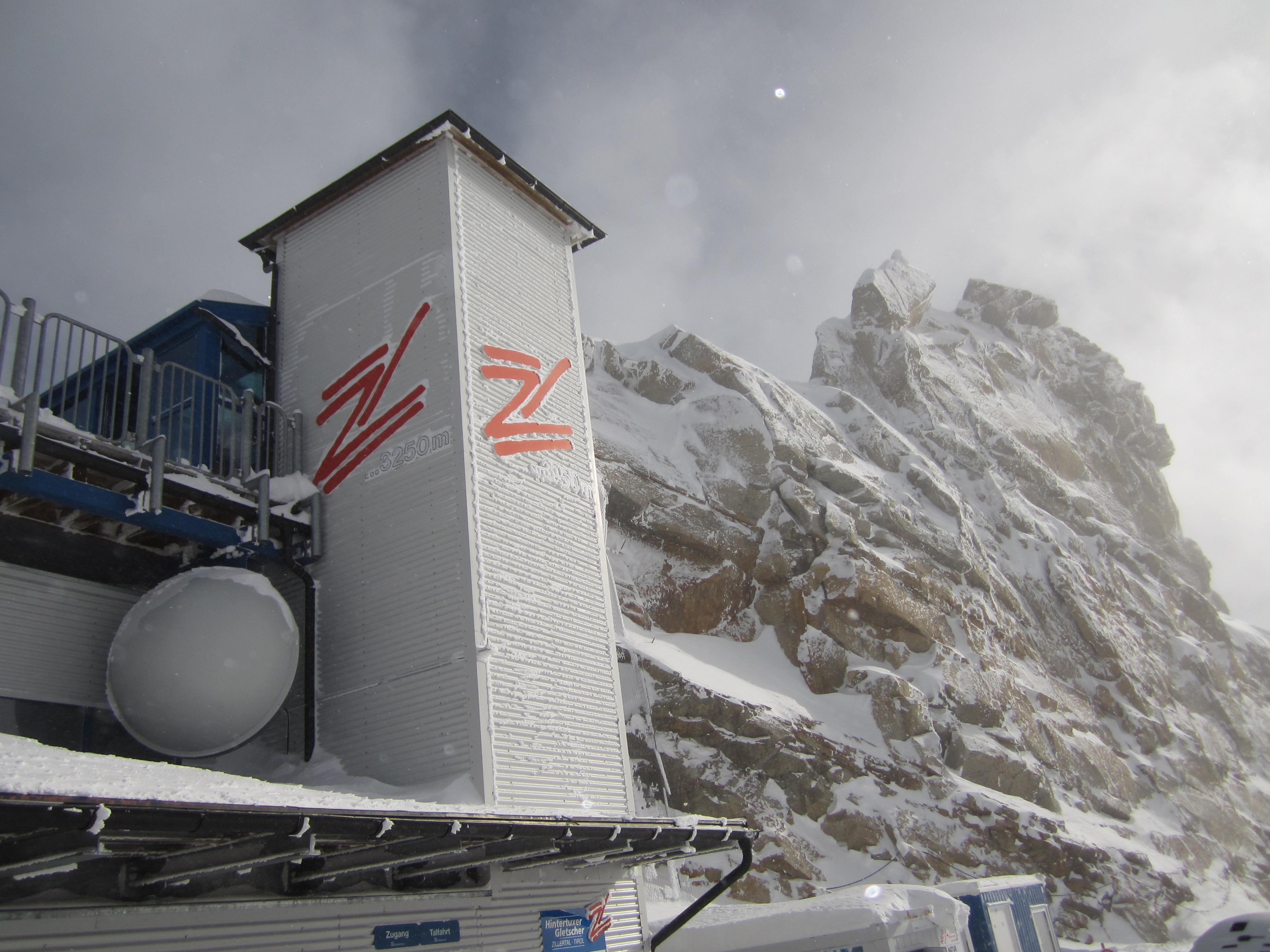 As the only austrian ski resort open year-round, Hintertux is an ideal place for those too impatient to wait until winter to get their ski on. Depending on weather conditions and the time of year, there are between 18 and 60 km of easy and medium difficulty trails available. More demanding black routes are also present for advanced skiers.
Getting there
The main way into the resort, itself located at the bottom of Zillertal Valley, is through the A12 highway to its north. Get off the highway onto route 169 and, having passed through Fugen and Mayrhoffen, take a right turn into a local road to enter the glacial areas. An alternate way from the east is possible through route 165, which runs along the well-known Kaprun and Zell am See resorts. Both of these roads will take you to the township of Hintertux, which is where the fun part begins. The car needs to be left behind at the parking areas by the town entrance and the remaining 300-500 metres to the funitel or the older gondola crossed on foot. Should you stay at a place alongside route 169 or one the local roads, it may be worth making use of the skibusses that go right up to the lower station. Hintertux itself is a fairly typical alpine community, not lacking for hotels, well-developed apres-ski and professional equipment rental spots. As an aside, we recommend giving those a go - the open trails are sprinkled with rocks and stones, and it is best not to have to worry about own gear's wear and tear. ;)
Getting up
The first funitel - the largest I've seen so far - will get us to the Sommerberg station, located at 2100 m a.s.l. You won't find snow there in the summer months, but in November it is entirely possible you'll be able to make use of a T-bar lift and do a warm-up on the blue route running parallel to the lift - and a 2km long chair lift. Sommerberg is also good for a gulp of already slightly thinned alpine air - or of something a bit stronger at the local restaurant. However, the true ski connoisseur will, I presume, immediately head straight to the next gondola or the faster funitel which will bring them to the altitude of 2660 m a.s.l. It is here that the summer lifts are located, along with another funitel - this one getting us to just under Hintertux' peak of 3260 m a.s.l. Besides offering a lovely view of the neighbouring mountains, it lets us enjoy the natural snow on the wide trails 8 and 5. Neither of these red routes are particularly difficult, but the narrow and rather more challenging black 8a is also available, running through a trench next to a T-bar lift. It is best to study a map of the resort beforehand to select routes suitable to our preferences and skill level - and there is a wealth of trails to choose from, at least in the summer and early autumn, when the resort is bustling with activity. The music blaring from the bars located at the intermediate stations might not be to everyone's taste, but is the exception to the overall pleasant atmosphere.
Off-season
It should again be stressed that for the purposes of this review we have tested the resort completely off-season. Unlike other "year-round" locales, like Zermatt-Cervinia, successive areas of the resort are opened as soon as weather permits. This means there's a good chance of having access to a fair chunk of the slopes as early as November. It is however unfortunate that, at least off-season, piste maintenance leaves something to be desired - we found several rocky spots, in spite of abundant snow, that we feel could have been better taken care of.
Come winter, the entire massive Zillertal Arena one passes on the way to Hintertux becomes a more attractive proposition, even before we factor in staples like Ischgl or Sölden, which offer so much more for a comparable price. It is worth mentioning that Hintertux belongs to the Ski- & Gletscherwelt Zillertal 3000 complex, even though there is no direct infrastructure connection, which means the skipass grants access to an area significantly larger than just the glacier itself.
Summary
Resort ideal for: all skill levels, owing to the large variety of pistes on offer
Pros:
Natural snow 365 days a year. Resort open even in July and August, albeit with limited access.
Comparatively high trail variety. There is something for everyone here.
Modern and efficient infrastructure - lift queues are virtually nonexistent.
Skipasses, though somewhat on the expensive side, mesh well with customer needs. Significant discounts for kids and large groups available.
Cons:
Piste preparation. Rocks jutting out of the snow in places.
Noisy intermediate stations.